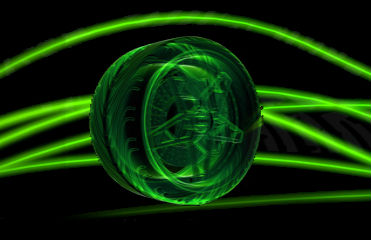 TRA introduces Responsible Part Worn Tyre Programme during Forum Day event
The Tyre Recovery Association (TRA) announced the introduction of the Responsible Part Worn Tyre programme (RPWTP) at its annual forum day at the Belfry Hotel in Wishaw, last week.
The programme, which was strongly endorsed by Stefan Hay, Chief Executive of the National Tyre Distributors' Association (NTDA), is designed to raise standards of professionalism in the part worn industry and ensure all tyres sold by participating retailers are legally compliant.
The audit-based initiative brings together best practice within the industry, something which all TRA members adhere to. Tyres that are part of the initiative will have a 'pre-vulcanised label' to provide traceability once they have been audited.
Stefan Hay provided welcome support for shared responsibility across the tyre industry. Stefan's presentation included inspiration on how the different sectors could work together to educate tyre retailers on the importance of using accredited waste carriers to benefit all parties.
Also at the Forum Day were prominent speakers Howard Leberman and Gary Walker from the Environment Agency and Scottish Environment Protection Agency (SEPA) respectively. Howard announced plans for exemptions to change under new guidelines. This would mean exempt sites would be under more scrutiny and under more pressure to become a permitted site or face harsher penalties from the Environment Agency. Gary discussed attempts to tackle the problem of illegal dumping by banning exemptions in Scotland and the issue of sites continuing to operate even without permits making waste crime an ongoing issue north of the border.
The forum concluded with an insightful presentation from Arihant Singhi, Commercial director of Gemini Corporation, who offered a global perspective on export movements of tyre-derived materials.
Peter Taylor OBE, TRA Secretary General, said: "The TRA would like to thank all the speakers at the Forum this year for providing such a diverse range of high-quality presentations topics and for sharing their expertise.
"Their shared theme of working in partnership resonated with the audience of major industry players. We anticipate this will make a significant contribution to raising standards in professionalism of the sell part worn tyre industry. It provides a means for companies to understand their responsibilities concerning regulations and to upskill employees. The support of NTDA will be highly valuable in promoting a working partnership between tyre waste carriers and collectors, and retailers to ensure that anyone active in the part worn tyre industry are compliant with the law and their duty of care."