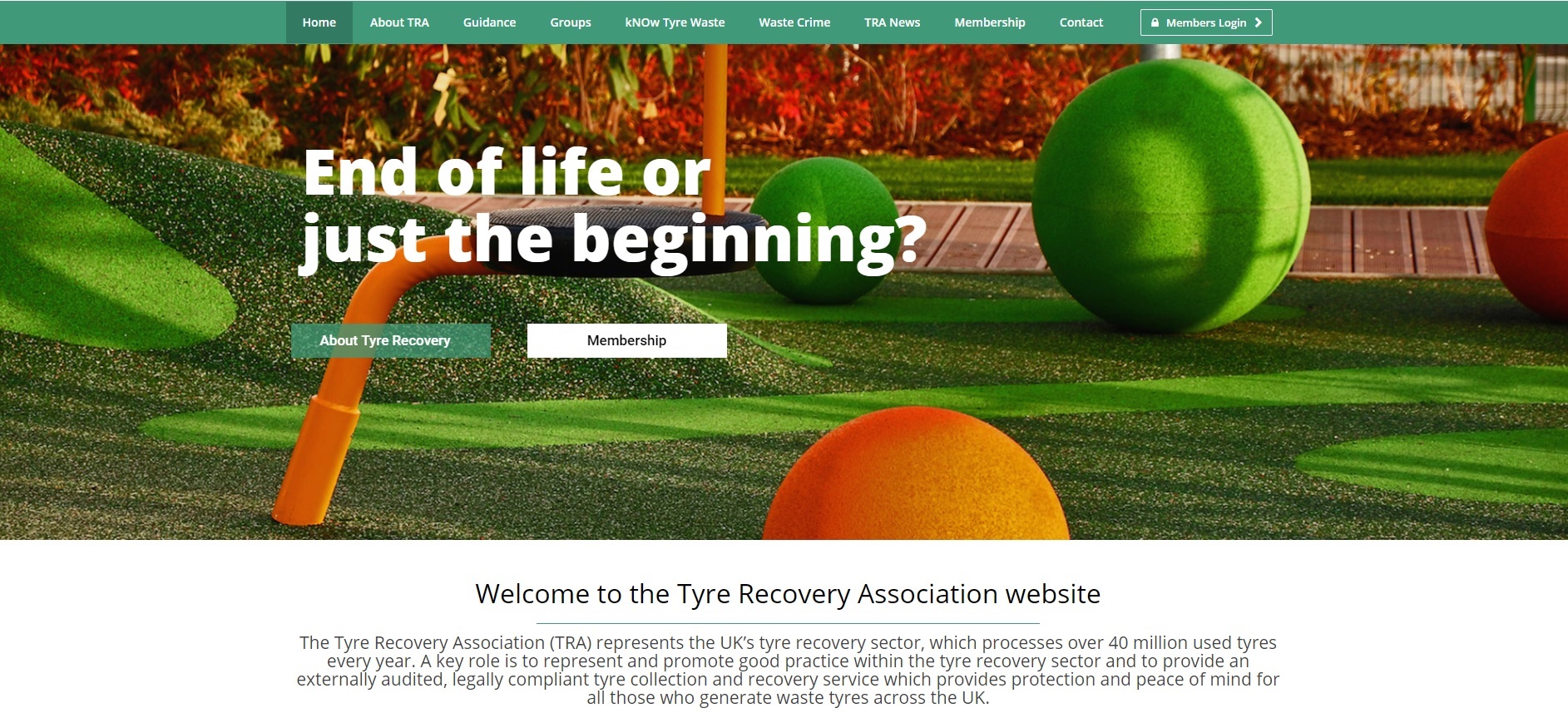 Tyre Recovery Association launches new website as guidance to the tyre recovery process
The Tyre Recovery Association (TRA) has made understanding the process of tyre recovery and tyre recycling much easier with the relaunch of www.tyrerecovery.org.uk.
The new website features enhanced functionality and responsiveness as the TRA adapts to today's needs. As the representative of the UK's tyre recovery sector, the TRA's main role is to promote best practice and ensure there is protection and peace of mind for those who generate waste tyres across the UK, an aim which this website helps to achieve.
Peter Taylor OBE, Secretary General of the TRA, said: "The TRA has put itself in the shop window for the sector in the UK with the relaunch, which visually reflects the unique progress made by the tyre recovery industry. The new website is easy to use and provides a better browsing experience with quicker access to information for browsers.
"Retailers, recyclers and consumers now have access to the guidance they are looking for when phoning someone to either collect, dispose of or reuse their tyres. Also available on the website is an array of campaign materials to support our initiatives."
Providing guidance on tyre recovery, health and safety tips, downloadable posters and leaflets to support to TRA campaigns and initiatives affecting tyre recovery, the new and improved tyrerecovery.org.uk also provides advice on what constitutes waste crime and the various ways in which we can support it.
The new website comes on the eve of Peter Taylor's presentation at the National Tyre Distributors' Association (NTDA) Conference, during which the TRA will announce further initiatives.