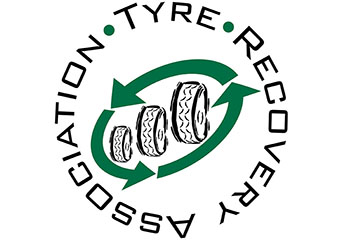 At an Extraordinary General Meeting, the Tyre Recovery Association (TRA) has elected a new President, John Bramwell, following the retirement of the previous incumbent, Mike Wilson.
John Bramwell is Operations Director at Conica Ltd based in Newark. He joined the Company (then Charles Lawrence Recycling) in 2001 as Operations Manager for the Tyre Recycling Plant. He has been at the sharp end of the tyre recovery for 15 years, both on the recycling of truck tyres and the supply of rubber granules for numerous applications, predominantly the sport and recreation markets.
John represented the TRA on the early work with the Environment Council and was a key contributor in the development of PAS 107. He also played a key role in formalising the subsequent Quality Protocol which sets out end of waste criteria for the production and use of tyre-derived materials from source-segregated waste tyres destined for use in designated market sectors.
Peter Taylor OBE, Secretary General of the TRA, said: "We are pleased with John's appointment and the TRA hopes to continue making further progress with regard to the auditing and certification of regulated garages. The TRA would like to place on record its thanks to Mike Wilson for the six-year period he served as President and wish him well in his retirement.
"Looking to the future, the TRA will continue to ensure that our regulated businesses are treated fairly and will continue to encourage the authorities to enforce the strict regulations on those who are less compliant with the laws."
John Bramwell said of his appointment: "I am delighted to have been elected President of the TRA. The Association carries out invaluable work for our industry and have been very influential in successfully shaping the tyre recovery market in the UK.
"I am looking forward to the task, and to working with the team to hopefully expand our membership and to encourage existing members to positively contribute to the help the industry face the difficult challenges ahead."
Conica Ltd was the first company in the UK to be awarded a PAS 107 Quality Protocol certification and John Bramwell will lead the TRA launch of its new Part Worn Tyre Protocol. Already successfully trialled at garages across the UK, the protocol will be introduced at the TRA Recycling Day, which is to be held at the Ardencote Manor Hotel on Friday 20 May 2016.
The Recycling Day will be John Bramwell's first formal engagement as President. The event during the day will be followed by a dinner in the evening for which the theme will be 'Motown Magic', including a performance by the Diana Ross tribute act, 'Diana & friends'.
For further information regarding the Tyre Recycling Day event and details on how to book and register for the event and the proceeding dinner, please visit –