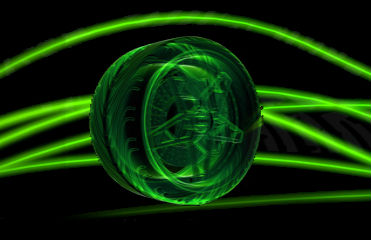 Tyre Recovery Association announces details for Tyre Recycling Forum Day
The Tyre Recovery Association (TRA) has announced its Recycling Day forum will be held on 7 March 2018 at the Belfry Hotel & Resort, Wishaw.
The theme for this year's event is 'Tyre Recycling for Tomorrow's World' with guests from around Europe and from the UK discussing the direction of tyre recycling in the future.
Topics to be discussed at the forum include the NTDA and TRA's Part Worn Tyre Accreditation Programme which will provide a fully-audited accreditation for tyres being offered for resale as part worn tyres. The programme will be introduced by Alan Bithell. Gary Walker from the Scottish Environment Protection Agency (SEPA) will also talk on the evolving partnership between TRA and SEPA. Howard Leberman from the Environment Agency will talk about the role of the regulator and discuss the proposed new charging regime for operators. NTDA chairman Stefan Hay will also talk about the importance of shared responsibility in the tyre industry.
Peter Taylor OBE, The Secretary General of the TRA, said: "The Tyre Recycling Forum is a chance for members of the tyre industry and recycling community at large to come together and discuss the direction in which tyre recycling is heading. Our programme of speakers shows our intention to provide information surrounding our sector and the partnerships we are developing to enable us to do this. 2017 was a successful year for the TRA as we launched the 'kNOw Tyre Waste' initiative and relaunched Responsible Retailing, as well as relaunching our website. This forum helps us look for ways to continue heading in the right direction in the years to come."
In the past year, the TRA has launched two campaign initiatives and the relaunch of a brand new website. Responsible Retailing was launched to educate retailers on the importance of ensuring their waste is handled by an authorised waste carrier.
'kNOw Tyre Waste' was an initiative conceived to assist retailers in explaining the need for tyre recycling to consumers. It was designed to explain the different types of tyre waste, the examples of applications and the useful statistics surrounding tyre waste.
All members of the tyre and waste industries are invited to attend the free event. Those interested in attending can book via this online form or to contact pr@tyrerecovery.org.uk